If you are looking for a country experience that's not too far out of the way, a morning at the Towri Sheep Cheesery is for you (by appointment only). A morning consists of a milking demonstration, substantial cheese tasting, tea and coffee, and access to the cheese room to learn about the basics of sheep cheese making from cheese maker Carolyn Davidson, and discuss the differences between sheep, cow and goat cheese.
While you are here, take the opportunity to feed our much-loved lambs and pet sheep – the kids love this part!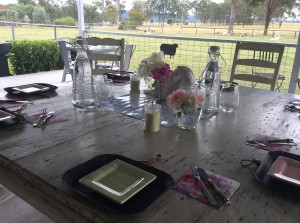 Considering the seasonal nature of our industry the best time to visit the Cheesery is between April and December each year. We can comfortably cater for groups of all sizes, from individuals to large groups.
Tour cost is $25 per adult and includes the milking demonstration, sheep cheese tasting platter, tea and coffee, and access to the Towri Homestead gardens (for group bookings only). Pellets and milk will be supplied to those wishing to feed our lambs and sheep. Our farm fresh, award winning cheeses will of course also be available for purchase.
Contact us for more information or to make an appointment to visit. We look forward to hearing from you and working closely with you to ensure your group experiences a fantastic morning at our family-owned and -operated farm.