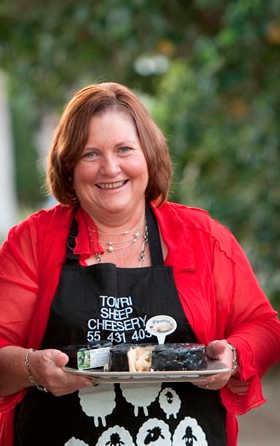 Carolyn has always held a passion for gourmet cheese, claiming "Cheese is milk seeking immortality". Carolyn took this love to a new level several years ago by completing a slew of cheese-making courses and creating her own cheeses using cows' milk. Instantly these cheeses became a hit amongst family and friends.
However, Carolyn was not satisfied with the rules of cows' milk cheese and began investigating sheep cheese. Sheep have always held a special place in Carolyn's heart, having grown up in Western Queensland's Merino sheep country. Soon Carolyn found herself immersed in the world of sheep cheese.
The Towri Sheep Cheesery now houses some of the world's finest milk-producing sheep breeds and produces only the finest sheep cheeses. The art of cheese-making allows Carolyn to persistently push the boundaries and create ever-improving exquisite cheeses and yoghurt.